Karissa is thrilled to be an Associate Editor with Cast of Wonders. She lives in North Carolina with her family and a hairy husky named Bonnie. Her favorite things are coffee, dark chocolate, Star Wars, and Princess Bride. By day she wrangles legal cases and hearing schedules for a small administrative court. At night, after cooking dinner, checking homework, and walking the dog, she writes and reads as much as possible. As KB Sluss, Karissa's short stories have appeared in Daily Science Fiction, Cast of Wonders, and Lumina Station Quarterly. As Karissa Laurel, she is the author of several adult and YA novels. Her latest, "Heir of Thunder", is a YA fantasy about the daughter of the god of thunder. You can find out more about her writing online at karissalaurel.com, and she loves making friends on Twitter @karissalaurel.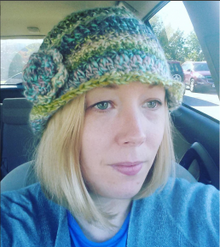 Work on Escape Artists
Cast of Wonders
Ad blocker interference detected!
Wikia is a free-to-use site that makes money from advertising. We have a modified experience for viewers using ad blockers

Wikia is not accessible if you've made further modifications. Remove the custom ad blocker rule(s) and the page will load as expected.