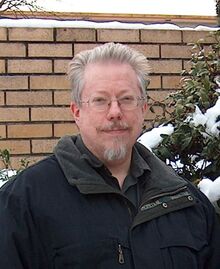 Edd Vick, the son of a pirate, is a recovering Texan now living in Seattle. He is a bookseller whose library is a stuffed three-car garage. His stories have appeared in Analog, Asimov's, Year's Best SF, and about forty other magazines and anthologies. 
Work on Escape Artists
Cast of Wonders
Ad blocker interference detected!
Wikia is a free-to-use site that makes money from advertising. We have a modified experience for viewers using ad blockers

Wikia is not accessible if you've made further modifications. Remove the custom ad blocker rule(s) and the page will load as expected.