Barbara A. Barnett is a writer, musician, orchestra librarian, Odyssey Writing Workshop graduate, coffee addict, wine lover, and all-around geek. Her short fiction has appeared in publications such as Beneath Ceaseless Skies, Lady Churchill's Rosebud Wristlet, Orson Scott Card's Intergalactic Medicine Show, Daily Science Fiction, and Flash Fiction Online. Barbara lurks about the Philadelphia area, where she lives with her husband and a pantsless stuffed monkey named Super Great.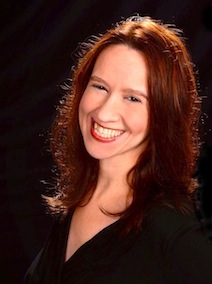 Work on Escape Artists
Cast of Wonders
Ad blocker interference detected!
Wikia is a free-to-use site that makes money from advertising. We have a modified experience for viewers using ad blockers

Wikia is not accessible if you've made further modifications. Remove the custom ad blocker rule(s) and the page will load as expected.